Fall Collegiate Open at Oakhurst Country Club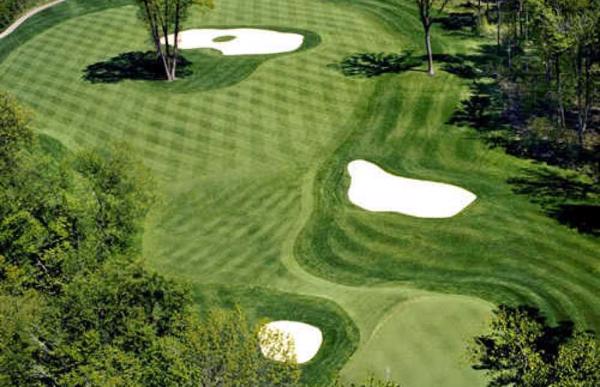 Oakhurst Country Club is
among
Golf Digest's Top 10 private courses in the state of Michigan
Tournament open for High school seniors and College golfers
Registration
October 6, 2020
- Fall Collegiate Open at Oakhurst Country Club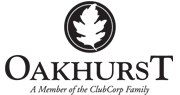 Tournament Courses:
Oakhurst Golf & Country Club (Clarkston, MI)
Registration Deadline:
Saturday, October 3 at Midnight
Eligibility:

Men 15-25
Women 15-25
Members
Non-Members
$90.00
$90.00
Late Fee:
$10.00 Late Fee Applies after 10/1/2020
Notes:
Oakhurst was home to the 99th Michigan Amateur.Lunch included. Open to college golfers and seniors in high school.
Tee Time Information:
SHOTGUN starts at 9:00 AM!
Divisions
College Men
$90.00
Round #1 10/6/2020
Oakhurst Golf & Country Club
Gold - Par 72 - 7054 Yards (145/74.8)
| Hole | 1 | 2 | 3 | 4 | 5 | 6 | 7 | 8 | 9 | 10 | 11 | 12 | 13 | 14 | 15 | 16 | 17 | 18 |
| --- | --- | --- | --- | --- | --- | --- | --- | --- | --- | --- | --- | --- | --- | --- | --- | --- | --- | --- |
| Handicap | 13 | 11 | 9 | 17 | 3 | 1 | 7 | 15 | 5 | 8 | 12 | 16 | 4 | 14 | 6 | 18 | 2 | 10 |
| Par | 4 | 4 | 4 | 3 | 5 | 4 | 4 | 3 | 5 | 4 | 4 | 3 | 4 | 3 | 5 | 4 | 4 | 5 |
| Yardage | 421 | 418 | 389 | 186 | 560 | 463 | 412 | 202 | 555 | 418 | 363 | 197 | 444 | 188 | 540 | 303 | 493 | 502 |
| | | | | | | | | | |
| --- | --- | --- | --- | --- | --- | --- | --- | --- | --- |
| Hole | 1 | 2 | 3 | 4 | 5 | 6 | 7 | 8 | 9 |
| Hcp | 13 | 11 | 9 | 17 | 3 | 1 | 7 | 15 | 5 |
| Par | 4 | 4 | 4 | 3 | 5 | 4 | 4 | 3 | 5 |
| Yds | 421 | 418 | 389 | 186 | 560 | 463 | 412 | 202 | 555 |
| | | | | | | | | | |
| --- | --- | --- | --- | --- | --- | --- | --- | --- | --- |
| Hole | 10 | 11 | 12 | 13 | 14 | 15 | 16 | 17 | 18 |
| Hcp | 8 | 12 | 16 | 4 | 14 | 6 | 18 | 2 | 10 |
| Par | 4 | 4 | 3 | 4 | 3 | 5 | 4 | 4 | 5 |
| Yds | 418 | 363 | 197 | 444 | 188 | 540 | 303 | 493 | 502 |
College women
$90.00
Round #1 10/6/2020
Oakhurst Golf & Country Club
White - Par 72 - 6024 Yards (125/70.0)
| Hole | 1 | 2 | 3 | 4 | 5 | 6 | 7 | 8 | 9 | 10 | 11 | 12 | 13 | 14 | 15 | 16 | 17 | 18 |
| --- | --- | --- | --- | --- | --- | --- | --- | --- | --- | --- | --- | --- | --- | --- | --- | --- | --- | --- |
| Handicap | 13 | 11 | 9 | 17 | 3 | 1 | 7 | 15 | 5 | 8 | 12 | 16 | 4 | 14 | 6 | 18 | 2 | 10 |
| Par | 4 | 4 | 4 | 3 | 5 | 4 | 4 | 3 | 5 | 4 | 4 | 3 | 4 | 3 | 5 | 4 | 4 | 5 |
| Yardage | 372 | 345 | 287 | 149 | 455 | 425 | 362 | 168 | 483 | 360 | 312 | 124 | 398 | 130 | 508 | 238 | 443 | 465 |
| | | | | | | | | | |
| --- | --- | --- | --- | --- | --- | --- | --- | --- | --- |
| Hole | 1 | 2 | 3 | 4 | 5 | 6 | 7 | 8 | 9 |
| Hcp | 13 | 11 | 9 | 17 | 3 | 1 | 7 | 15 | 5 |
| Par | 4 | 4 | 4 | 3 | 5 | 4 | 4 | 3 | 5 |
| Yds | 372 | 345 | 287 | 149 | 455 | 425 | 362 | 168 | 483 |
| | | | | | | | | | |
| --- | --- | --- | --- | --- | --- | --- | --- | --- | --- |
| Hole | 10 | 11 | 12 | 13 | 14 | 15 | 16 | 17 | 18 |
| Hcp | 8 | 12 | 16 | 4 | 14 | 6 | 18 | 2 | 10 |
| Par | 4 | 4 | 3 | 4 | 3 | 5 | 4 | 4 | 5 |
| Yds | 360 | 312 | 124 | 398 | 130 | 508 | 238 | 443 | 465 |
Participants
Harry Bowman
Madonna University
Class of

2019
Anthony Comito
Oakland University
Class of

2018
Chris Comito
Oakland University
Class of

2020
Adam Eischen
Madonna University
Class of

2018
Emily Fleming
Oakland University
Class of

2019
Sydney Martens
Oakland Univeristy
Class of

2017
Mariella Simoncini
Oakland University
Class of

2019
Information
Fall Collegiate Series
Top 50 Junior Tour Fall Collegiate Series
Compete against fellow college golfers
Awards for top 3 boys and top 3 girls
Play the best courses
Longer yardages
Caddies allowed
No membership required
Live mobile scoring
Lunch included
Courses
Oakhurst Golf & Country Club
7000 Oakhurst Lane
Clarkston, MI 48348
+1 (248) 391-3300