Staff
Coach Danny Thomas, PGA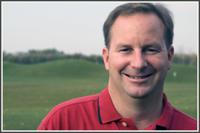 Biography:
Coach Danny Thomas (CDT) was born and raised in Michigan and graduated from Ferris State University in 1988 with a Bachelor's in Business / Professional Golf Management. He has been a PGA Golf Professional for more than 30 years, and specializes in the development of junior golfers for the past 17 years. Dan was awarded the Michigan PGA Golf Leader Award in 2008 and was asked to speak at the PGA Championship at Oakland Hills Country Club to share his insights on Junior Golf Development.

Dan's extensive involvement in Junior Golf gives him profound insight and knowledge to assist his students to reach their goals to play college golf. Dan is the president of the National Golf Scholarship Association and the founder of the U.S. Top50 Scholarship Golf Tour. He is also the founder of the Junior Elite Team Training Program (JETT) at Fox Hills. Students who participate in CDT programs have earned in excess of $650,000 in college scholarships.

In addition to Dan's specialized education and strong golf instructional background, he is also an accomplished player. He has qualified for the PGA Tour's Buick Open at Warwick Hills Country Club, a member of two Fuller Cup teams, "Player of the Year" at Ferris State University and "Player of the Year" in the Central Chapter of the Michigan PGA. Having played at the highest level he understands the physical and mental requirements to compete and succeed at the game of golf.

CDT continues to be a leader in the development of junior golfers. He understands the developmental phases of the golf swing and the various mental capabilities of junior golfers. This has allowed him to create innovative programs to accelerate and enhance the playing ability of his talented students. Dan's Junior Elite Team Training Program (JETT) at Fox Hills has a phenomenal rate of success. Most recently many girls in his JETT program won the 2018 D1 High School State Championship in Michigan and got many awards (hundreds of tournament champions, 28 state and regional champions, 41 college scholarships)!


To learn more about CDT and his Junior Golf Development Programs please go to CoachDannyThomas.com
Coach Jim Endicott, PGA

Biography:
Jim Endicott
Director of Instruction in Florida
Royal St. Cloud Academy
Contact Info: floridatourdirector@top50jrtour.com (407) 460-9420
Teaching Philosophy
Golf
The golf ball tells the player and instructor what to do. From where the ball is at rest to the target and
terrain you must negotiate the ball tells us how to execute the golf shot. In turn the flight of the golf
ball tells us what fault or faults the player has and how to correct those faults. My job as an instructor
is teaching the player how to understand their ball flight and what to practice improving the fault.
What the players golf swing looks like matters not as long as they are able to repeat a productive
impact controlling their ball flight. Playing golf is fun and so should the learning process.
30 Years' Experience Teaching People to Play Better Golf
Former Director Golf Digest Schools
Certified John Jacobs Golf Schools Lead Instructor
Certified Plane Truth Golf Level One Instructor
Certified Swing Simplified Instructor
Swing Catalyst Certified
First Tee Lead Coach
Top 50 Scholarship Junior Tour - Central Florida
Callaway Master Club Fitter
Mizuno Certified Club Fitter
Ping Certified Club Fitter
Played professionally for over 10 years
Clients include – New Golfers, Mid to High Handicap Golfers, Junior Golfers, High School Players, Celebrities, Best Selling Authors, NFLPlayers, MLB Players and Coaches, Professional Golfers
Coach Thomas G Brecht
Official Top50 Junior Tour Training Facility - The Jewel
Contact Info: (586) 915-8468
Director of Central Michigan Top 50 Golf Junior tour.
I am Coaching: Orchard Lake St. Mary's Varsity Golf Coach 2011- present
Bloomfield Hills Marian Varsity Golf Coach 2008 -2015
Bloomfield Hills Marian Asst. Varsity Golf Coach 2016
Highlights of Coaching:
Qualified 5 out of 7 years for the MHSAA State Finals at Marian High School. Best finish 3rd place
Qualified in 2017 and 2018 for MHSAA State finals at Orchard Lake St. Mary's finished 10th. Qualified for the MHSAA State Regionals 2011-thru 2015 at Orchard Lake St. Mary's.
Honored to coach many All State players at Orchard Lake St. Mary's and Bloomfield Hills Marian.
Hosted many 18 hole tournaments for high schools including regular season events, CHSL finals and MHSAA District tournaments.
Regional Coach of the year 2017 MIGCA Division 2 Orchard Lake St. Mary's 2013 and 2014 MIGCA Regional Coach of the Year Division 2 Bloomfield Hills Marian. CHSL Coach of the Year 2009 Bloomfield Hills Marian. D
My greatest highlight is to be able to teach this great game to many high school players. Sharing with them the fundamentals to play better golf as well as the rules of the game. Hopefully this has influenced them both in golf and in life. It is my way to give back to a game that I have enjoyed for many years.
It has been a great experience and I'm grateful to George Porritt and Dave Feldman for giving me this opportunity to coach at the high school level over the past 30 year seasons.
Coach Robert Thomas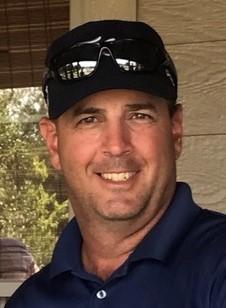 Director of Top 50 Junior Tour Director in North Florida and South Carolina.
Contact Info: robthomas@top50jrtour.com
Coach Rob Thomas has been helping junior golfers since 2013. Coach Rob is certified with the United States Golf Teachers Federation and he is a US Kids Golf Coach and club fitter and certified with the Positive Coaching Alliance. Rob is a retired Army Officer with a passion for leadership and coaching. Coach Rob's teaching philosophy is based on teaching proper technique and inspiring students to work hard towards their goals. Coach Rob teaches juniors real life values through the game of golf.
Coach Rob is also a Regional Director for the Veteran Golfers Association (VGA) enabling veterans and their family members to play in stroke play golf events nation wide. As a director in the VGA, Rob has organized and managed golf tournaments for 4 years and served as tournament director and rules official. Rob plans to become a PGA professional in the near future and will continue to serve his passion for junior golf.
Coach Rob's favorite golf quote is the creed of the amateur by Richard S. Tufts:
"Amateurism, after all, must be the backbone of all sport, golf or otherwise. In my mind an amateur is one who competes in a sport for the joy of playing, for the companionship it affords, for health-giving exercise, and for relaxation from more serious matters. As a part of this light-hearted approach to the game, he accepts cheerfully all adverse breaks, is considerate of his opponent, plays the game fairly and squarely in accordance with its rules, maintains self-control, and strives to do his best, not in order to win, but rather as a test of his own skill and ability. Those are his only interests, and, in them, material considerations have no part. The returns which amateur sport will bring to those who play it in this spirit are greater than those any money can possibly buy."