Schedule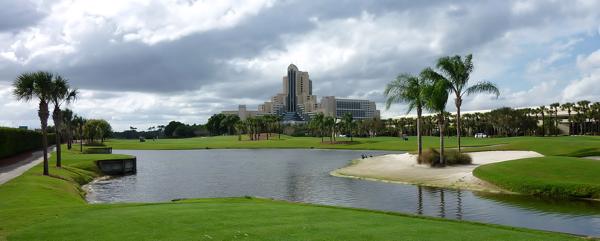 Top 50 Junior Tour National Championship
at Hawk's Landing on December 22-23rd.
Boys and Girls age 8-18
AJGA Stars for Top 3 girls age 12-18 awarded!
Our Alumni are invited to play in our first Alumni Championship!
Special offer:
Orlando World Center Marriott resort is giving an amazing room rate!
More tournaments for spring/summer 2020 will be uploaded ASAP!
See link right below for Michigan full printable schedule
Dates
Tournament

Series

Series / Ranked

Recognized By

December 22-23

Orlando, FL

December 22-23

Orlando, FL

Top50jrTour National Championship (36-Hole Event)

Orlando, FL

Hawks Landing Golf Club

Hawks Landing Golf Club
Championship - AJGA-Girls, JGS, GJGR

Championship

AJGA-Girls, JGS, GJGR

AJGA-Girls, JGS, GJGR

Info / Register

Closes 12/18/2019

January 18-19

Orlando, FL

January 18-19

Orlando, FL

Dubsdread Kick Off Classic

Orlando, FL

Dubsdread Golf Course

Dubsdread Golf Course
Open - JGS, GJGR

Open

JGS, GJGR

JGS, GJGR

Info / Register

Opens 12/20/2019

February 22-23

Deland, FL

February 22-23

Deland, FL

Victoria Hills Winter Open

Deland, FL

Victoria Hills Golf Club

Victoria Hills Golf Club
Open - JGS, GJGR

Open

JGS, GJGR

JGS, GJGR

Info / Register

Opens 12/20/2019

March 21-22

Longwood, FL

Spring Open at Wekiva Golf Club

Longwood, FL

Wekiva Golf Club

Wekiva Golf Club
Open - JGS, GJGR

Open

JGS, GJGR

JGS, GJGR

Info / Register

Opens 12/20/2019

May 3

Oakland, MI

Twin Lakes Jr. Spring Challenge

Oakland, MI

Twin Lakes Golf Club - Estates | Twin Lakes Golf Club - Links

Twin Lakes Golf Club - Estates
Twin Lakes Golf Club - Links
Open - GJGR

Open

GJGR

GJGR

Info / Register

Opens 12/20/2019

May 9

Ypsilanti, MI

Top 50 Challenge at Washtenaw Golf Club

Ypsilanti, MI

Washtenaw Golf Club

Washtenaw Golf Club
Open - GJGR

Open

GJGR

GJGR

Info / Register

Opens 12/20/2019

May 16

Waterford, MI

Pontiac Open

Waterford, MI

Pontiac Country Club

Pontiac Country Club
Open - GJGR

Open

GJGR

GJGR

Info / Register

Opens 12/20/2019

May 24-25

Plymouth, MI

Fox Hills Memorial Day Classic

Plymouth, MI

Fox Hills GC - Golden Fox

Fox Hills GC - Golden Fox
Open - JGS, GJGR

Open

JGS, GJGR

JGS, GJGR

Info / Register

Opens 12/20/2019

June 7

Ypsilanti, MI

Optimist International Qualifier at Eastern Michigan University

Ypsilanti, MI

Eagle Crest Golf Club

Eagle Crest Golf Club
Invitational - GJGR

Invitational

GJGR

GJGR

Info / Register

Opens 5/4/2020

June 15-16

Oakland, MI

Twin Lakes Jr. Summer Challenge

Oakland, MI

Twin Lakes Golf Club - Estates | Twin Lakes Golf Club - Links

Twin Lakes Golf Club - Estates
Twin Lakes Golf Club - Links
Open - JGS, GJGR

Open

JGS, GJGR

JGS, GJGR

Info / Register

Opens 12/20/2019

June 22-23

East Lansing, MI

June 22-23

East Lansing, MI

Top 50 at Michigan State University

East Lansing, MI

Forest Akers MSU Golf Club - East | Forest Akers Golf Course MSU - West

Forest Akers MSU Golf Club - East
Forest Akers Golf Course MSU - West
Open - JGS, GJGR

Open

JGS, GJGR

JGS, GJGR

Info / Register

Opens 12/20/2019

June 25

Linden, MI

Spring Meadows Country Club

Linden, MI

Spring Meadows Country Club

Spring Meadows Country Club
Open - GJGR

Open

GJGR

GJGR

Info / Register

Opens 12/20/2019

June 29

Milford, MI

Kensington Metroparks Summer Challenge

Milford, MI

Kensington Metropark

Kensington Metropark
Open - GJGR

Open

GJGR

GJGR

Info / Register

Opens 12/20/2019

July 4-5

Gaylord, MI

17th Annual Midwest Junior Championship at Treetops Resort

Gaylord, MI

Treetops Resort - Jones Masterpiece | Treetops Resort - The Tradition

Treetops Resort - Jones Masterpiece
Treetops Resort - The Tradition
Championship - JGS, GJGR

Championship

JGS, GJGR

JGS, GJGR

Info / Register

Opens 12/20/2019

July 7

Canton, MI

Canton Open at Pheasant Run

Canton, MI

Pheasant Run Golf Club - North | Pheasant Run Golf Club - South

Pheasant Run Golf Club - North
Pheasant Run Golf Club - South
Open - GJGR

Open

GJGR

GJGR

Info / Register

Opens 12/20/2019

July 9-10

Ypsilanti, MI

Eastern Michigan College Prep Challenge at Eagle Crest

Ypsilanti, MI

Eagle Crest Golf Club

Eagle Crest Golf Club
Open - JGS, GJGR

Open

JGS, GJGR

JGS, GJGR

Info / Register

Opens 12/20/2019

July 13

Milford, MI

Mystic Creek Jr. Classic

Milford, MI

Mystic Creek GC - Woods | Mystic Creek GC - Meadows

Mystic Creek GC - Woods
Mystic Creek GC - Meadows
Open - GJGR

Open

GJGR

GJGR

Info / Register

Opens 12/20/2019

July 20

West Bloomfield, MI

July 20

West Bloomfield, MI

Bay Pointe Summer Classic

West Bloomfield, MI

Bay Pointe Golf Club

Bay Pointe Golf Club
Open - GJGR

Open

GJGR

GJGR

Info / Register

Opens 12/20/2019

July 22-23

Flint, MI

Summer Classic at Flint Golf Club

Flint, MI

Flint Golf Club

Flint Golf Club
Open - JGS, GJGR

Open

JGS, GJGR

JGS, GJGR

Info / Register

Opens 12/20/2019

July 24

Lake Orion, MI

Paint Creek Country Club Jr. Challenge

Lake Orion, MI

Paint Creek Country Club

Paint Creek Country Club
Open - GJGR

Open

GJGR

GJGR

Info / Register

Opens 12/20/2019

July 27-28

Auburn Hills, MI

July 27-28

Auburn Hills, MI

Fieldstone SummerClassic

Auburn Hills, MI

Fieldstone Golf Club of Auburn Hills

Fieldstone Golf Club of Auburn Hills
Open - JGS, GJGR

Open

JGS, GJGR

JGS, GJGR

Info / Register

Opens 12/20/2019

July 30

Grand Blanc, MI

Top 50 Junior Challenge at Flint Elks

Grand Blanc, MI

Flint Elks Country Club

Flint Elks Country Club
Open - GJGR

Open

GJGR

GJGR

Info / Register

Opens 12/20/2019

August 3-4

Lake Orion, MI

August 3-4

Lake Orion, MI

2019 Tour Championship at Indianwood Golf and CC

Lake Orion, MI

Indianwood Golf & Country Club - New | Indianwood Golf & Country Club - Old

Indianwood Golf & Country Club - New
Indianwood Golf & Country Club - Old
Championship - JGS, GJGR

Championship

JGS, GJGR

JGS, GJGR

Info / Register

Opens 5/1/2020

August 14

Milford, MI

Mystic Creek Jr. Classic

Milford, MI

Mystic Creek GC - Woods | Mystic Creek GC - Meadows

Mystic Creek GC - Woods
Mystic Creek GC - Meadows
Open - GJGR

Open

GJGR

GJGR

Info / Register

Opens 12/20/2019