14th Annual Midwest Junior Championship at Treetops Resort
Overview
July 1-2, 2017
14th Annual Midwest Junior Championship at Treetops Resort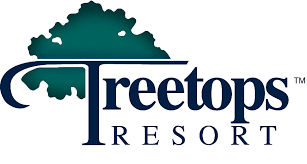 Tournament Courses:
Tradition Course at Treetops (Gaylord, MI)
Registration Deadline:
Thursday, June 29 at 8PM
Eligibility:

Men 7-25
Women 7-25
Members
Non-Members
$125.00
$125.00
Notes:
(36 Hole Tournament) Enjoy July 4th holiday weekend with the whole family! Parent/Child Tournament, Big Break Skills Contest, Fireworks Show, Dinner, and so much more! AJGA Stars eligible tournament. Tee times between 7:30-10:30AM each day.
Divisions
Boys 16 to 18
$125.00
All Rounds
Tradition Course at Treetops
Black - Par 70 - 6357 Yards (130/70.0)
| Hole | 1 | 2 | 3 | 4 | 5 | 6 | 7 | 8 | 9 | 10 | 11 | 12 | 13 | 14 | 15 | 16 | 17 | 18 |
| --- | --- | --- | --- | --- | --- | --- | --- | --- | --- | --- | --- | --- | --- | --- | --- | --- | --- | --- |
| Handicap | 9 | 3 | 7 | 5 | 1 | 13 | 11 | 17 | 15 | 8 | 2 | 14 | 18 | 6 | 10 | 4 | 16 | 12 |
| Par | 4 | 4 | 5 | 4 | 4 | 3 | 4 | 4 | 3 | 5 | 4 | 3 | 4 | 4 | 3 | 4 | 3 | 5 |
| Yardage | 372 | 384 | 525 | 402 | 435 | 179 | 369 | 313 | 167 | 537 | 491 | 190 | 319 | 409 | 138 | 427 | 160 | 540 |
| | | | | | | | | | |
| --- | --- | --- | --- | --- | --- | --- | --- | --- | --- |
| Hole | 1 | 2 | 3 | 4 | 5 | 6 | 7 | 8 | 9 |
| Hcp | 9 | 3 | 7 | 5 | 1 | 13 | 11 | 17 | 15 |
| Par | 4 | 4 | 5 | 4 | 4 | 3 | 4 | 4 | 3 |
| Yds | 372 | 384 | 525 | 402 | 435 | 179 | 369 | 313 | 167 |
| | | | | | | | | | |
| --- | --- | --- | --- | --- | --- | --- | --- | --- | --- |
| Hole | 10 | 11 | 12 | 13 | 14 | 15 | 16 | 17 | 18 |
| Hcp | 8 | 2 | 14 | 18 | 6 | 10 | 4 | 16 | 12 |
| Par | 5 | 4 | 3 | 4 | 4 | 3 | 4 | 3 | 5 |
| Yds | 537 | 491 | 190 | 319 | 409 | 138 | 427 | 160 | 540 |
All Rounds
Tradition Course at Treetops
Black - Par 70 - 6357 Yards (130/70.0)
| Hole | 1 | 2 | 3 | 4 | 5 | 6 | 7 | 8 | 9 | 10 | 11 | 12 | 13 | 14 | 15 | 16 | 17 | 18 |
| --- | --- | --- | --- | --- | --- | --- | --- | --- | --- | --- | --- | --- | --- | --- | --- | --- | --- | --- |
| Handicap | 9 | 3 | 7 | 5 | 1 | 13 | 11 | 17 | 15 | 8 | 2 | 14 | 18 | 6 | 10 | 4 | 16 | 12 |
| Par | 4 | 4 | 5 | 4 | 4 | 3 | 4 | 4 | 3 | 5 | 4 | 3 | 4 | 4 | 3 | 4 | 3 | 5 |
| Yardage | 372 | 384 | 525 | 402 | 435 | 179 | 369 | 313 | 167 | 537 | 491 | 190 | 319 | 409 | 138 | 427 | 160 | 540 |
| | | | | | | | | | |
| --- | --- | --- | --- | --- | --- | --- | --- | --- | --- |
| Hole | 1 | 2 | 3 | 4 | 5 | 6 | 7 | 8 | 9 |
| Hcp | 9 | 3 | 7 | 5 | 1 | 13 | 11 | 17 | 15 |
| Par | 4 | 4 | 5 | 4 | 4 | 3 | 4 | 4 | 3 |
| Yds | 372 | 384 | 525 | 402 | 435 | 179 | 369 | 313 | 167 |
| | | | | | | | | | |
| --- | --- | --- | --- | --- | --- | --- | --- | --- | --- |
| Hole | 10 | 11 | 12 | 13 | 14 | 15 | 16 | 17 | 18 |
| Hcp | 8 | 2 | 14 | 18 | 6 | 10 | 4 | 16 | 12 |
| Par | 5 | 4 | 3 | 4 | 4 | 3 | 4 | 3 | 5 |
| Yds | 537 | 491 | 190 | 319 | 409 | 138 | 427 | 160 | 540 |
Boys 12 to 15
$125.00
All Rounds
Tradition Course at Treetops
Black - Par 70 - 6357 Yards (130/70.0)
| Hole | 1 | 2 | 3 | 4 | 5 | 6 | 7 | 8 | 9 | 10 | 11 | 12 | 13 | 14 | 15 | 16 | 17 | 18 |
| --- | --- | --- | --- | --- | --- | --- | --- | --- | --- | --- | --- | --- | --- | --- | --- | --- | --- | --- |
| Handicap | 9 | 3 | 7 | 5 | 1 | 13 | 11 | 17 | 15 | 8 | 2 | 14 | 18 | 6 | 10 | 4 | 16 | 12 |
| Par | 4 | 4 | 5 | 4 | 4 | 3 | 4 | 4 | 3 | 5 | 4 | 3 | 4 | 4 | 3 | 4 | 3 | 5 |
| Yardage | 372 | 384 | 525 | 402 | 435 | 179 | 369 | 313 | 167 | 537 | 491 | 190 | 319 | 409 | 138 | 427 | 160 | 540 |
| | | | | | | | | | |
| --- | --- | --- | --- | --- | --- | --- | --- | --- | --- |
| Hole | 1 | 2 | 3 | 4 | 5 | 6 | 7 | 8 | 9 |
| Hcp | 9 | 3 | 7 | 5 | 1 | 13 | 11 | 17 | 15 |
| Par | 4 | 4 | 5 | 4 | 4 | 3 | 4 | 4 | 3 |
| Yds | 372 | 384 | 525 | 402 | 435 | 179 | 369 | 313 | 167 |
| | | | | | | | | | |
| --- | --- | --- | --- | --- | --- | --- | --- | --- | --- |
| Hole | 10 | 11 | 12 | 13 | 14 | 15 | 16 | 17 | 18 |
| Hcp | 8 | 2 | 14 | 18 | 6 | 10 | 4 | 16 | 12 |
| Par | 5 | 4 | 3 | 4 | 4 | 3 | 4 | 3 | 5 |
| Yds | 537 | 491 | 190 | 319 | 409 | 138 | 427 | 160 | 540 |
All Rounds
Tradition Course at Treetops
Black - Par 70 - 6357 Yards (130/70.0)
| Hole | 1 | 2 | 3 | 4 | 5 | 6 | 7 | 8 | 9 | 10 | 11 | 12 | 13 | 14 | 15 | 16 | 17 | 18 |
| --- | --- | --- | --- | --- | --- | --- | --- | --- | --- | --- | --- | --- | --- | --- | --- | --- | --- | --- |
| Handicap | 9 | 3 | 7 | 5 | 1 | 13 | 11 | 17 | 15 | 8 | 2 | 14 | 18 | 6 | 10 | 4 | 16 | 12 |
| Par | 4 | 4 | 5 | 4 | 4 | 3 | 4 | 4 | 3 | 5 | 4 | 3 | 4 | 4 | 3 | 4 | 3 | 5 |
| Yardage | 372 | 384 | 525 | 402 | 435 | 179 | 369 | 313 | 167 | 537 | 491 | 190 | 319 | 409 | 138 | 427 | 160 | 540 |
| | | | | | | | | | |
| --- | --- | --- | --- | --- | --- | --- | --- | --- | --- |
| Hole | 1 | 2 | 3 | 4 | 5 | 6 | 7 | 8 | 9 |
| Hcp | 9 | 3 | 7 | 5 | 1 | 13 | 11 | 17 | 15 |
| Par | 4 | 4 | 5 | 4 | 4 | 3 | 4 | 4 | 3 |
| Yds | 372 | 384 | 525 | 402 | 435 | 179 | 369 | 313 | 167 |
| | | | | | | | | | |
| --- | --- | --- | --- | --- | --- | --- | --- | --- | --- |
| Hole | 10 | 11 | 12 | 13 | 14 | 15 | 16 | 17 | 18 |
| Hcp | 8 | 2 | 14 | 18 | 6 | 10 | 4 | 16 | 12 |
| Par | 5 | 4 | 3 | 4 | 4 | 3 | 4 | 3 | 5 |
| Yds | 537 | 491 | 190 | 319 | 409 | 138 | 427 | 160 | 540 |
Girls 16 to 18
$125.00
All Rounds
Tradition Course at Treetops
Blue - Par 70 - 5834 Yards (112/67.8)
| Hole | 1 | 2 | 3 | 4 | 5 | 6 | 7 | 8 | 9 | 10 | 11 | 12 | 13 | 14 | 15 | 16 | 17 | 18 |
| --- | --- | --- | --- | --- | --- | --- | --- | --- | --- | --- | --- | --- | --- | --- | --- | --- | --- | --- |
| Handicap | 9 | 3 | 7 | 5 | 1 | 13 | 11 | 17 | 15 | 8 | 2 | 14 | 18 | 6 | 10 | 4 | 16 | 12 |
| Par | 4 | 4 | 5 | 4 | 4 | 3 | 4 | 4 | 3 | 5 | 4 | 3 | 4 | 4 | 3 | 4 | 3 | 5 |
| Yardage | 345 | 369 | 461 | 381 | 410 | 161 | 309 | 300 | 152 | 481 | 458 | 160 | 293 | 388 | 123 | 403 | 138 | 502 |
| | | | | | | | | | |
| --- | --- | --- | --- | --- | --- | --- | --- | --- | --- |
| Hole | 1 | 2 | 3 | 4 | 5 | 6 | 7 | 8 | 9 |
| Hcp | 9 | 3 | 7 | 5 | 1 | 13 | 11 | 17 | 15 |
| Par | 4 | 4 | 5 | 4 | 4 | 3 | 4 | 4 | 3 |
| Yds | 345 | 369 | 461 | 381 | 410 | 161 | 309 | 300 | 152 |
| | | | | | | | | | |
| --- | --- | --- | --- | --- | --- | --- | --- | --- | --- |
| Hole | 10 | 11 | 12 | 13 | 14 | 15 | 16 | 17 | 18 |
| Hcp | 8 | 2 | 14 | 18 | 6 | 10 | 4 | 16 | 12 |
| Par | 5 | 4 | 3 | 4 | 4 | 3 | 4 | 3 | 5 |
| Yds | 481 | 458 | 160 | 293 | 388 | 123 | 403 | 138 | 502 |
All Rounds
Tradition Course at Treetops
Blue - Par 70 - 5834 Yards (112/67.8)
| Hole | 1 | 2 | 3 | 4 | 5 | 6 | 7 | 8 | 9 | 10 | 11 | 12 | 13 | 14 | 15 | 16 | 17 | 18 |
| --- | --- | --- | --- | --- | --- | --- | --- | --- | --- | --- | --- | --- | --- | --- | --- | --- | --- | --- |
| Handicap | 9 | 3 | 7 | 5 | 1 | 13 | 11 | 17 | 15 | 8 | 2 | 14 | 18 | 6 | 10 | 4 | 16 | 12 |
| Par | 4 | 4 | 5 | 4 | 4 | 3 | 4 | 4 | 3 | 5 | 4 | 3 | 4 | 4 | 3 | 4 | 3 | 5 |
| Yardage | 345 | 369 | 461 | 381 | 410 | 161 | 309 | 300 | 152 | 481 | 458 | 160 | 293 | 388 | 123 | 403 | 138 | 502 |
| | | | | | | | | | |
| --- | --- | --- | --- | --- | --- | --- | --- | --- | --- |
| Hole | 1 | 2 | 3 | 4 | 5 | 6 | 7 | 8 | 9 |
| Hcp | 9 | 3 | 7 | 5 | 1 | 13 | 11 | 17 | 15 |
| Par | 4 | 4 | 5 | 4 | 4 | 3 | 4 | 4 | 3 |
| Yds | 345 | 369 | 461 | 381 | 410 | 161 | 309 | 300 | 152 |
| | | | | | | | | | |
| --- | --- | --- | --- | --- | --- | --- | --- | --- | --- |
| Hole | 10 | 11 | 12 | 13 | 14 | 15 | 16 | 17 | 18 |
| Hcp | 8 | 2 | 14 | 18 | 6 | 10 | 4 | 16 | 12 |
| Par | 5 | 4 | 3 | 4 | 4 | 3 | 4 | 3 | 5 |
| Yds | 481 | 458 | 160 | 293 | 388 | 123 | 403 | 138 | 502 |
Girls 12 to 15
$125.00
All Rounds
Tradition Course at Treetops
Blue - Par 70 - 5834 Yards (112/67.8)
| Hole | 1 | 2 | 3 | 4 | 5 | 6 | 7 | 8 | 9 | 10 | 11 | 12 | 13 | 14 | 15 | 16 | 17 | 18 |
| --- | --- | --- | --- | --- | --- | --- | --- | --- | --- | --- | --- | --- | --- | --- | --- | --- | --- | --- |
| Handicap | 9 | 3 | 7 | 5 | 1 | 13 | 11 | 17 | 15 | 8 | 2 | 14 | 18 | 6 | 10 | 4 | 16 | 12 |
| Par | 4 | 4 | 5 | 4 | 4 | 3 | 4 | 4 | 3 | 5 | 4 | 3 | 4 | 4 | 3 | 4 | 3 | 5 |
| Yardage | 345 | 369 | 461 | 381 | 410 | 161 | 309 | 300 | 152 | 481 | 458 | 160 | 293 | 388 | 123 | 403 | 138 | 502 |
| | | | | | | | | | |
| --- | --- | --- | --- | --- | --- | --- | --- | --- | --- |
| Hole | 1 | 2 | 3 | 4 | 5 | 6 | 7 | 8 | 9 |
| Hcp | 9 | 3 | 7 | 5 | 1 | 13 | 11 | 17 | 15 |
| Par | 4 | 4 | 5 | 4 | 4 | 3 | 4 | 4 | 3 |
| Yds | 345 | 369 | 461 | 381 | 410 | 161 | 309 | 300 | 152 |
| | | | | | | | | | |
| --- | --- | --- | --- | --- | --- | --- | --- | --- | --- |
| Hole | 10 | 11 | 12 | 13 | 14 | 15 | 16 | 17 | 18 |
| Hcp | 8 | 2 | 14 | 18 | 6 | 10 | 4 | 16 | 12 |
| Par | 5 | 4 | 3 | 4 | 4 | 3 | 4 | 3 | 5 |
| Yds | 481 | 458 | 160 | 293 | 388 | 123 | 403 | 138 | 502 |
All Rounds
Tradition Course at Treetops
Blue - Par 70 - 5834 Yards (112/67.8)
| Hole | 1 | 2 | 3 | 4 | 5 | 6 | 7 | 8 | 9 | 10 | 11 | 12 | 13 | 14 | 15 | 16 | 17 | 18 |
| --- | --- | --- | --- | --- | --- | --- | --- | --- | --- | --- | --- | --- | --- | --- | --- | --- | --- | --- |
| Handicap | 9 | 3 | 7 | 5 | 1 | 13 | 11 | 17 | 15 | 8 | 2 | 14 | 18 | 6 | 10 | 4 | 16 | 12 |
| Par | 4 | 4 | 5 | 4 | 4 | 3 | 4 | 4 | 3 | 5 | 4 | 3 | 4 | 4 | 3 | 4 | 3 | 5 |
| Yardage | 345 | 369 | 461 | 381 | 410 | 161 | 309 | 300 | 152 | 481 | 458 | 160 | 293 | 388 | 123 | 403 | 138 | 502 |
| | | | | | | | | | |
| --- | --- | --- | --- | --- | --- | --- | --- | --- | --- |
| Hole | 1 | 2 | 3 | 4 | 5 | 6 | 7 | 8 | 9 |
| Hcp | 9 | 3 | 7 | 5 | 1 | 13 | 11 | 17 | 15 |
| Par | 4 | 4 | 5 | 4 | 4 | 3 | 4 | 4 | 3 |
| Yds | 345 | 369 | 461 | 381 | 410 | 161 | 309 | 300 | 152 |
| | | | | | | | | | |
| --- | --- | --- | --- | --- | --- | --- | --- | --- | --- |
| Hole | 10 | 11 | 12 | 13 | 14 | 15 | 16 | 17 | 18 |
| Hcp | 8 | 2 | 14 | 18 | 6 | 10 | 4 | 16 | 12 |
| Par | 5 | 4 | 3 | 4 | 4 | 3 | 4 | 3 | 5 |
| Yds | 481 | 458 | 160 | 293 | 388 | 123 | 403 | 138 | 502 |
Coed 8 to 11
$75.00
Round #1 7/1/2017
Tradition Course at Treetops
Red - Par 35 - 2388 Yards (109/67.3)
| Hole | 1 | 2 | 3 | 4 | 5 | 6 | 7 | 8 | 9 |
| --- | --- | --- | --- | --- | --- | --- | --- | --- | --- |
| Handicap | 9 | 3 | 7 | 5 | 1 | 13 | 11 | 17 | 15 |
| Par | 4 | 4 | 5 | 4 | 4 | 3 | 4 | 4 | 3 |
| Yardage | 273 | 347 | 395 | 308 | 341 | 137 | 256 | 236 | 95 |
| | | | | | | | | | |
| --- | --- | --- | --- | --- | --- | --- | --- | --- | --- |
| Hole | 1 | 2 | 3 | 4 | 5 | 6 | 7 | 8 | 9 |
| Hcp | 9 | 3 | 7 | 5 | 1 | 13 | 11 | 17 | 15 |
| Par | 4 | 4 | 5 | 4 | 4 | 3 | 4 | 4 | 3 |
| Yds | 273 | 347 | 395 | 308 | 341 | 137 | 256 | 236 | 95 |
Round #2 7/2/2017
Tradition Course at Treetops
Red - Par 35 - 2527 Yards (109/67.3)
| Hole | 10 | 11 | 12 | 13 | 14 | 15 | 16 | 17 | 18 |
| --- | --- | --- | --- | --- | --- | --- | --- | --- | --- |
| Handicap | 8 | 2 | 14 | 18 | 6 | 10 | 4 | 16 | 12 |
| Par | 5 | 4 | 3 | 4 | 4 | 3 | 4 | 3 | 5 |
| Yardage | 405 | 403 | 108 | 257 | 372 | 100 | 361 | 91 | 430 |
| | | | | | | | | | |
| --- | --- | --- | --- | --- | --- | --- | --- | --- | --- |
| Hole | 10 | 11 | 12 | 13 | 14 | 15 | 16 | 17 | 18 |
| Hcp | 8 | 2 | 14 | 18 | 6 | 10 | 4 | 16 | 12 |
| Par | 5 | 4 | 3 | 4 | 4 | 3 | 4 | 3 | 5 |
| Yds | 405 | 403 | 108 | 257 | 372 | 100 | 361 | 91 | 430 |
Alumni Girls
$125.00
All Rounds
Tradition Course at Treetops
Blue - Par 70 - 5834 Yards (112/67.8)
| Hole | 1 | 2 | 3 | 4 | 5 | 6 | 7 | 8 | 9 | 10 | 11 | 12 | 13 | 14 | 15 | 16 | 17 | 18 |
| --- | --- | --- | --- | --- | --- | --- | --- | --- | --- | --- | --- | --- | --- | --- | --- | --- | --- | --- |
| Handicap | 9 | 3 | 7 | 5 | 1 | 13 | 11 | 17 | 15 | 8 | 2 | 14 | 18 | 6 | 10 | 4 | 16 | 12 |
| Par | 4 | 4 | 5 | 4 | 4 | 3 | 4 | 4 | 3 | 5 | 4 | 3 | 4 | 4 | 3 | 4 | 3 | 5 |
| Yardage | 345 | 369 | 461 | 381 | 410 | 161 | 309 | 300 | 152 | 481 | 458 | 160 | 293 | 388 | 123 | 403 | 138 | 502 |
| | | | | | | | | | |
| --- | --- | --- | --- | --- | --- | --- | --- | --- | --- |
| Hole | 1 | 2 | 3 | 4 | 5 | 6 | 7 | 8 | 9 |
| Hcp | 9 | 3 | 7 | 5 | 1 | 13 | 11 | 17 | 15 |
| Par | 4 | 4 | 5 | 4 | 4 | 3 | 4 | 4 | 3 |
| Yds | 345 | 369 | 461 | 381 | 410 | 161 | 309 | 300 | 152 |
| | | | | | | | | | |
| --- | --- | --- | --- | --- | --- | --- | --- | --- | --- |
| Hole | 10 | 11 | 12 | 13 | 14 | 15 | 16 | 17 | 18 |
| Hcp | 8 | 2 | 14 | 18 | 6 | 10 | 4 | 16 | 12 |
| Par | 5 | 4 | 3 | 4 | 4 | 3 | 4 | 3 | 5 |
| Yds | 481 | 458 | 160 | 293 | 388 | 123 | 403 | 138 | 502 |
All Rounds
Tradition Course at Treetops
Blue - Par 70 - 5834 Yards (112/67.8)
| Hole | 1 | 2 | 3 | 4 | 5 | 6 | 7 | 8 | 9 | 10 | 11 | 12 | 13 | 14 | 15 | 16 | 17 | 18 |
| --- | --- | --- | --- | --- | --- | --- | --- | --- | --- | --- | --- | --- | --- | --- | --- | --- | --- | --- |
| Handicap | 9 | 3 | 7 | 5 | 1 | 13 | 11 | 17 | 15 | 8 | 2 | 14 | 18 | 6 | 10 | 4 | 16 | 12 |
| Par | 4 | 4 | 5 | 4 | 4 | 3 | 4 | 4 | 3 | 5 | 4 | 3 | 4 | 4 | 3 | 4 | 3 | 5 |
| Yardage | 345 | 369 | 461 | 381 | 410 | 161 | 309 | 300 | 152 | 481 | 458 | 160 | 293 | 388 | 123 | 403 | 138 | 502 |
| | | | | | | | | | |
| --- | --- | --- | --- | --- | --- | --- | --- | --- | --- |
| Hole | 1 | 2 | 3 | 4 | 5 | 6 | 7 | 8 | 9 |
| Hcp | 9 | 3 | 7 | 5 | 1 | 13 | 11 | 17 | 15 |
| Par | 4 | 4 | 5 | 4 | 4 | 3 | 4 | 4 | 3 |
| Yds | 345 | 369 | 461 | 381 | 410 | 161 | 309 | 300 | 152 |
| | | | | | | | | | |
| --- | --- | --- | --- | --- | --- | --- | --- | --- | --- |
| Hole | 10 | 11 | 12 | 13 | 14 | 15 | 16 | 17 | 18 |
| Hcp | 8 | 2 | 14 | 18 | 6 | 10 | 4 | 16 | 12 |
| Par | 5 | 4 | 3 | 4 | 4 | 3 | 4 | 3 | 5 |
| Yds | 481 | 458 | 160 | 293 | 388 | 123 | 403 | 138 | 502 |
Alumni Boys
$125.00
All Rounds
Tradition Course at Treetops
Black - Par 70 - 6357 Yards (130/70.0)
| Hole | 1 | 2 | 3 | 4 | 5 | 6 | 7 | 8 | 9 | 10 | 11 | 12 | 13 | 14 | 15 | 16 | 17 | 18 |
| --- | --- | --- | --- | --- | --- | --- | --- | --- | --- | --- | --- | --- | --- | --- | --- | --- | --- | --- |
| Handicap | 9 | 3 | 7 | 5 | 1 | 13 | 11 | 17 | 15 | 8 | 2 | 14 | 18 | 6 | 10 | 4 | 16 | 12 |
| Par | 4 | 4 | 5 | 4 | 4 | 3 | 4 | 4 | 3 | 5 | 4 | 3 | 4 | 4 | 3 | 4 | 3 | 5 |
| Yardage | 372 | 384 | 525 | 402 | 435 | 179 | 369 | 313 | 167 | 537 | 491 | 190 | 319 | 409 | 138 | 427 | 160 | 540 |
| | | | | | | | | | |
| --- | --- | --- | --- | --- | --- | --- | --- | --- | --- |
| Hole | 1 | 2 | 3 | 4 | 5 | 6 | 7 | 8 | 9 |
| Hcp | 9 | 3 | 7 | 5 | 1 | 13 | 11 | 17 | 15 |
| Par | 4 | 4 | 5 | 4 | 4 | 3 | 4 | 4 | 3 |
| Yds | 372 | 384 | 525 | 402 | 435 | 179 | 369 | 313 | 167 |
| | | | | | | | | | |
| --- | --- | --- | --- | --- | --- | --- | --- | --- | --- |
| Hole | 10 | 11 | 12 | 13 | 14 | 15 | 16 | 17 | 18 |
| Hcp | 8 | 2 | 14 | 18 | 6 | 10 | 4 | 16 | 12 |
| Par | 5 | 4 | 3 | 4 | 4 | 3 | 4 | 3 | 5 |
| Yds | 537 | 491 | 190 | 319 | 409 | 138 | 427 | 160 | 540 |
All Rounds
Tradition Course at Treetops
Black - Par 70 - 6357 Yards (130/70.0)
| Hole | 1 | 2 | 3 | 4 | 5 | 6 | 7 | 8 | 9 | 10 | 11 | 12 | 13 | 14 | 15 | 16 | 17 | 18 |
| --- | --- | --- | --- | --- | --- | --- | --- | --- | --- | --- | --- | --- | --- | --- | --- | --- | --- | --- |
| Handicap | 9 | 3 | 7 | 5 | 1 | 13 | 11 | 17 | 15 | 8 | 2 | 14 | 18 | 6 | 10 | 4 | 16 | 12 |
| Par | 4 | 4 | 5 | 4 | 4 | 3 | 4 | 4 | 3 | 5 | 4 | 3 | 4 | 4 | 3 | 4 | 3 | 5 |
| Yardage | 372 | 384 | 525 | 402 | 435 | 179 | 369 | 313 | 167 | 537 | 491 | 190 | 319 | 409 | 138 | 427 | 160 | 540 |
| | | | | | | | | | |
| --- | --- | --- | --- | --- | --- | --- | --- | --- | --- |
| Hole | 1 | 2 | 3 | 4 | 5 | 6 | 7 | 8 | 9 |
| Hcp | 9 | 3 | 7 | 5 | 1 | 13 | 11 | 17 | 15 |
| Par | 4 | 4 | 5 | 4 | 4 | 3 | 4 | 4 | 3 |
| Yds | 372 | 384 | 525 | 402 | 435 | 179 | 369 | 313 | 167 |
| | | | | | | | | | |
| --- | --- | --- | --- | --- | --- | --- | --- | --- | --- |
| Hole | 10 | 11 | 12 | 13 | 14 | 15 | 16 | 17 | 18 |
| Hcp | 8 | 2 | 14 | 18 | 6 | 10 | 4 | 16 | 12 |
| Par | 5 | 4 | 3 | 4 | 4 | 3 | 4 | 3 | 5 |
| Yds | 537 | 491 | 190 | 319 | 409 | 138 | 427 | 160 | 540 |
Participants
Harry Bowman
Clarkston, MI
Class of

2019
Luke Collins
Northville , MI
Class of

2019
Logan Cooper
Lapeer, MI
Class of

2018
Michael Davis
Troy, MI
Class of

2019
Robert Dolmage
Rochester, MI
Class of

2018
Matthew Haist
Shelby Township, MI
Class of

2018
Connor Jakacki
Livonia, MI
Class of

2018
Cole Ketterer
Harbor Springs, MI
Class of

2018
Bailey Lack
St Clair Shores, MI
Class of

2019
Stephen Landis
Rochester Hills, MI
Class of

2018
Kyle Putnam
Gaylord, MI
Class of

2019
Stephen White
Gaylord, MI
Class of

2018
Neil Zhu
Novi, MI
Class of

2022

Carson Abney
Belleville, MI
Class of

2021
Chace Boothman
Pioneer, OH
Class of

2020
Jonhan Chen
Canton, MI
Class of

2020
Carter Cojei
South Lyon, MI
Class of

2020
Mason Cooper
Lapeer, MI
Class of

2021
Cass Fischer
Mount Clemens, MI
Class of

2020
Brendon Gouin
Gaylord, MI
Class of

2019
Lance Harwood
Troy, MI
Class of

2022
Joseph Kowatch
Gaylord, MI
Class of

2019
Pj Maybank
Cheboygan, MI
Class of

2023
Ethan Mo
Canton, MI
Class of

2021
Paul Montone
Novi, MI
Class of

2019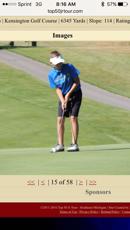 Brayden Niemiec
Canton, MI
Class of

2022
Jacob Oakley
Johnson City, TN
Class of

2020
Alex Oda
Clarkston, MI
Class of

2021
Kole Putnam
Gaylord, MI
Class of

2023
Colin Segasser
Troy, MI
Class of

2020
Cole Smaka
Clarkston, MI
Class of

2020
Ian Smith
Canton, MI
Class of

2020
Jack White
Gaylord , MI
Class of

2022
John White
Gaylord, MI
Class of

2019
Jake Yono
West Bloomfield, MI
Class of

2023
Sam Yono
West Bloomfield, MI
Class of

2021

McKenzie Chaisson
Oxford, MI
Class of

2017
Tyler Kautz
Romeo, MI
Class of

2018
Ainsley Kirkland
Northville, MI
Class of

2019
Keegan Miller
Fenton, MI
Class of

2018

Shana Murphy
Walled Lake, MI
Class of

2017
Serena Nguyen
Macomb, MI
Class of

2018
Jessica Niemiec
Highland, MI
Class of

2017
Kristina Roberts
Novi, MI
Class of

2019
Erin Sexsmith
Portage, MI
Class of

2018
Brooke Symons
Sterling Heights, MI
Class of

2016
Lauren Yankee
Oxford, MI
Class of

2018
Grace Zimmerman
Bruce Township, MI
Class of

2018
Jolie Brochu
Goodrich, MI
Class of

2021
Alyssa Fodale
Rochester, MI
Class of

2022
Brandi Kautz
romeo, MI
Class of

2021
Marissa Kovac
Lake Orion, MI
Class of

2021
Alexis Sharplin
Shelby Township, MI
Class of

2021
Mariella Simoncini
Northville, MI
Class of

2019
Katelyn Tokarz
Northville, MI
Class of

2021
Katie Fodale
Rochester, MI
Class of

2024
Grant James Libstaff
Clinton Twp, MI
Class of

2024
Troy Nguyen
Chesterfield, MI
Class of

2026
Jacob Scharret
Shelby Twp., MI
Class of

2024
Nicholas Tokarz
Northville, MI
Class of

2024
Ben Yono
West Bloomfield, MI
Class of

2024
Melanie Burgess
LaSalle, Canada
Class of

2016

Andi Chaloult
Rochester Hills, MI
Class of

2016
Jennifer Kowalczyk
Northville, MI
Class of

2016
Courtney Morton
Rochester Hills, MI
Class of

2015

Shannon White
Clarkston, MI
Class of

2016
Courses
Tradition Course at Treetops
3962 Wilkinson Road
Gaylord, 49735
888-873-3867